Company news
01.Jul.2020
The number of Calibration Laboratory of Technical Department: 3650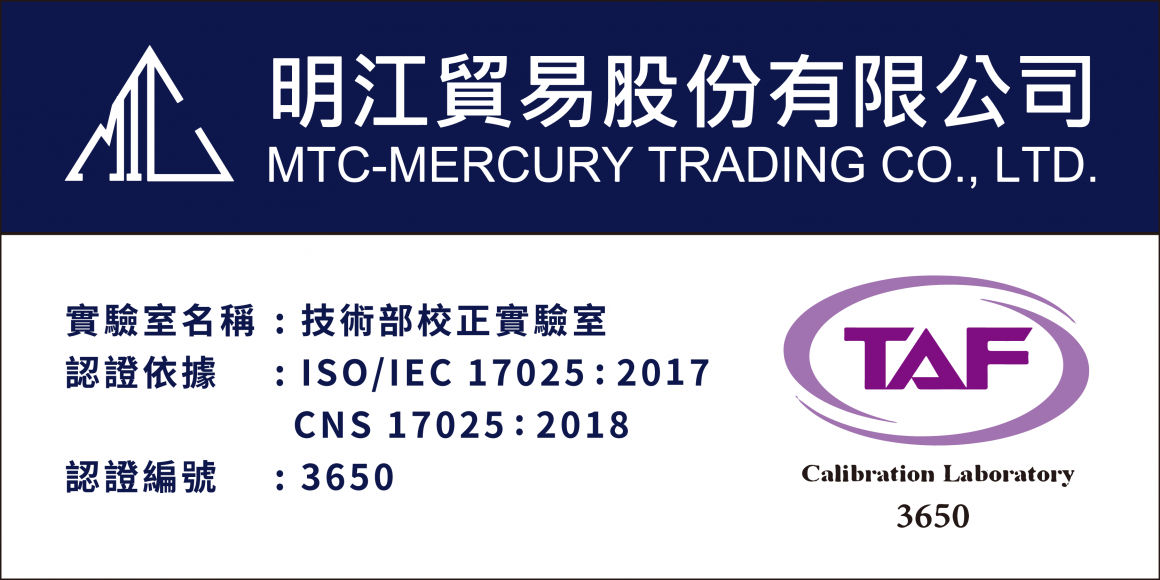 Taiwan Accreditation Foundation Calibration Laboratory: 3650
MTC Mercury Trading Co., Ltd. was established in 1983. We mainly sales precision measuring instruments and related software and hardware. Over the years, it has sold a considerable number of various types of instruments. In order to provide customers with better service quality, the company has continuously improved its technical maintenance capabilities in recent years, and on June 10, 2020, it was certified as an accredited laboratory by the Taiwan Accreditation Foundation (TAF) (The number of Calibration Laboratory of Technical Department: 3650).

We provide the calibration service of profile projectors, and use the ISO/IEC 17025:2007 and CNS 17025:2018 specifications issued by the International Standards Organization. The calibration certificate issued by the certified procedure is mutually recognized by the International Laboratory Accreditation Cooperation, which can be used as a basis for measurement traceability.